Medical Device Quality Management System
An eQMS designed for the medical industry.
Reduce your time to market with streamlined quality and regulatory compliance
ISO 13485:2016 Certified >
Accelerate your medical device compliance while enhancing your quality management system
MedQdoc provides medical device companies with a ready-to-use streamlined quality management software solution that can quickly and effectively guide you through the quality journey, enabling medical device regulatory compliance.
With over 130 ready-to-use templates, MedQdoc takes you through the requirements of ISO13485 and ISO14971, ensuring you have covered all areas needed to take your medical device to market. The solution will support your organisation to comply with the medical device regulations MDR 2017/745, IVDR 2017/746 as well as other applicable standards.
Why choose MedQdoc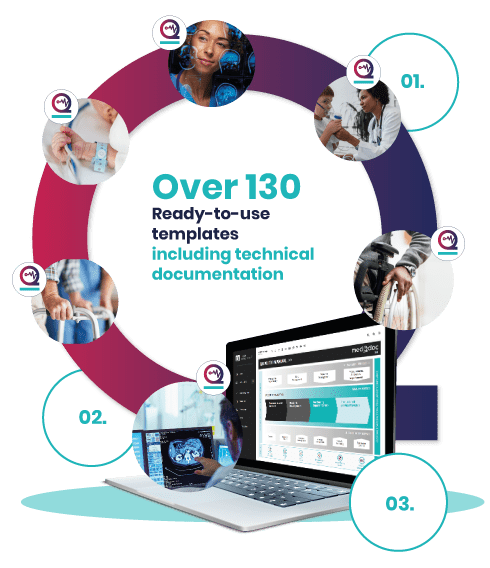 Making your medical device eQMS journey simple to achieve
A user interface created with medical device compliance expertise – utilising pre-defined templates logically.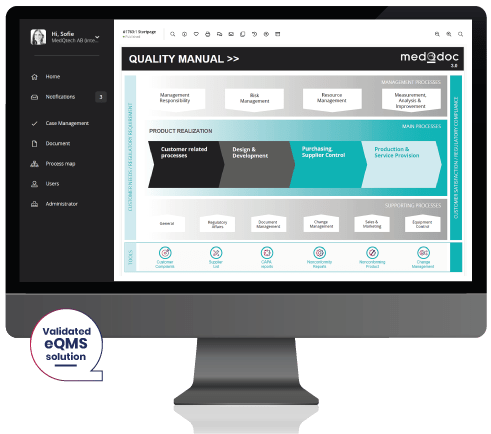 The MedQdoc Medical Device Quality Management System effectively applies procedures for:
Quality Manual
Management Responsibility
Risk Management
Resource Management
Measurement, Analysis & Improvement
Product Realization
Customer related processes
Design & Development
Purchasing, Supplier Control
Production & Service Provision
Regulatory Affairs
Document Management
Change Management
Equipment Control
Request a MedQdoc demonstration
Don't let quality and regulatory requirements become a
barrier to your medical device innovation
Enable your team by utilising MedQdoc eQMS, a medical device quality management system designed by medical device specialists. Request a consultative demonstration today >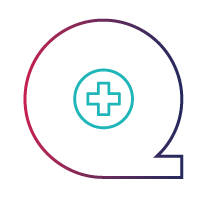 Medical device
focused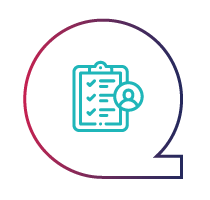 Designed by
compliance experts
Over 130
templates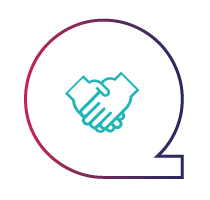 Simple step-by-step
workflow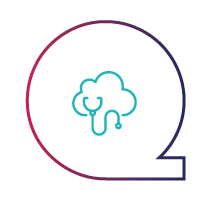 Cloud based
flexibility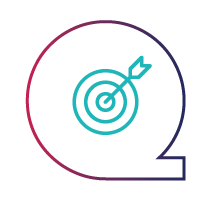 Simply tailorable
if required
Ready-to-use /
get started!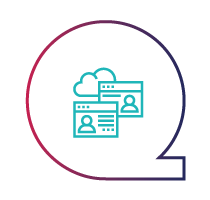 Based on the AM
System platform
"We engaged with MedQdoc early in in the planning phase of our medical device development and it really has been an excellent enablement tool – not just for medical device compliance achievement, but also helping us as an organisation to structure our development processes effectively by embracing the quality management system."
Medical device company