Medical device document control
for QSR and ISO 13485
Intuitive, streamlined and automated
medical device document control
Simple and streamlined document control in a medical device QMS built to provide effective collaboration and assured compliance with QSR and ISO 13485. Designed by medical device regulatory compliance and QMS experts, MedQdoc is designed to enable intuitive medical device document control for QSR and ISO 13485 to accelerate the journey to compliance.
MedQdoc is validated and developed by an ISO 13485:2016-certified company with built in functionality for companies to comply with MDR, IVDR, QSR, ISO 13485 and ISO 14971.
The medical device document control functionality within MedQdoc includes:
Quick access to your whole medical device QMS simply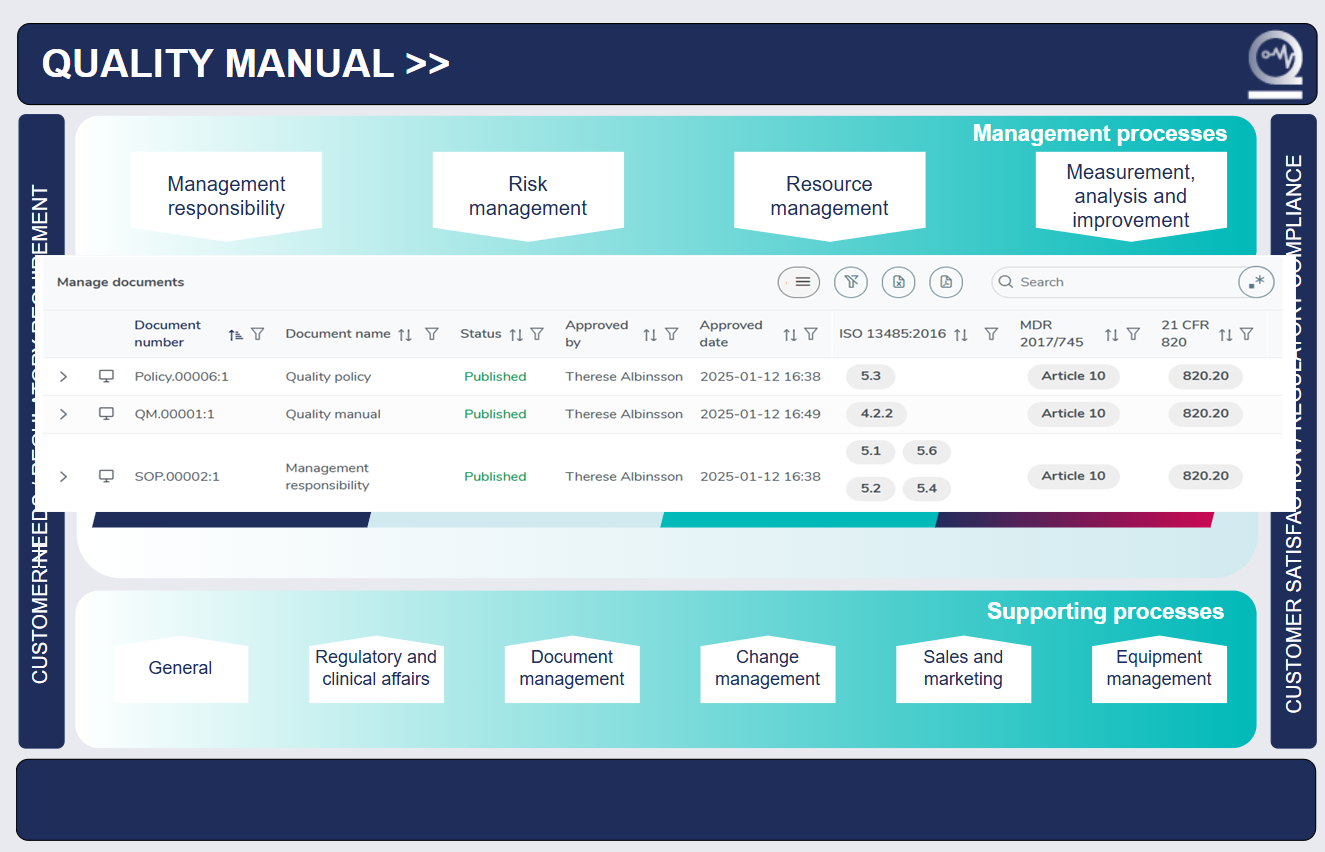 In the user-friendly MedQdoc start page, you find all your processes and lists of the associated documentation - just a click away.
Your document to-dos in a structured logical way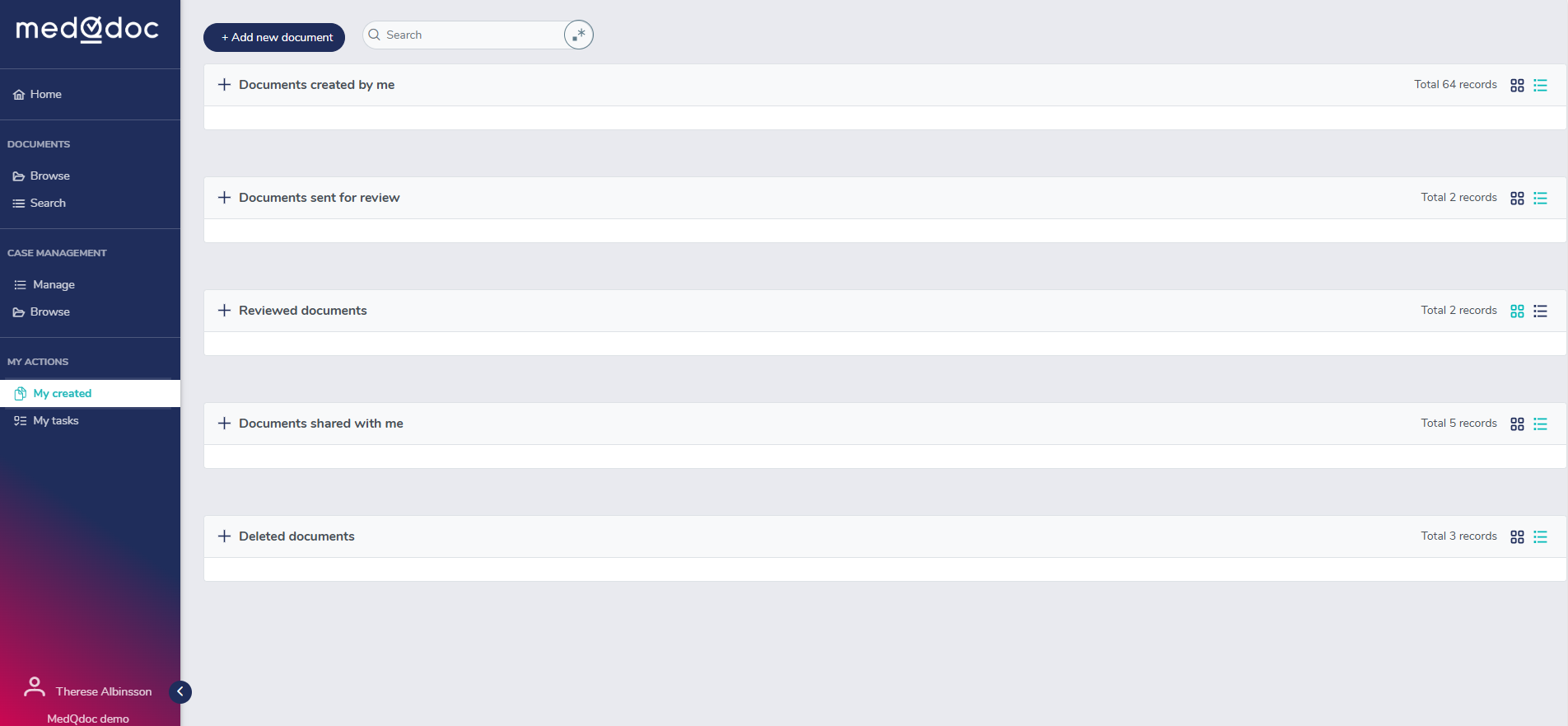 In the MedQdoc Document to-do page, you can see all the requested actions you need to take for each document - guiding you as you go along.
Quickly set correct references to the relevant standard or legislation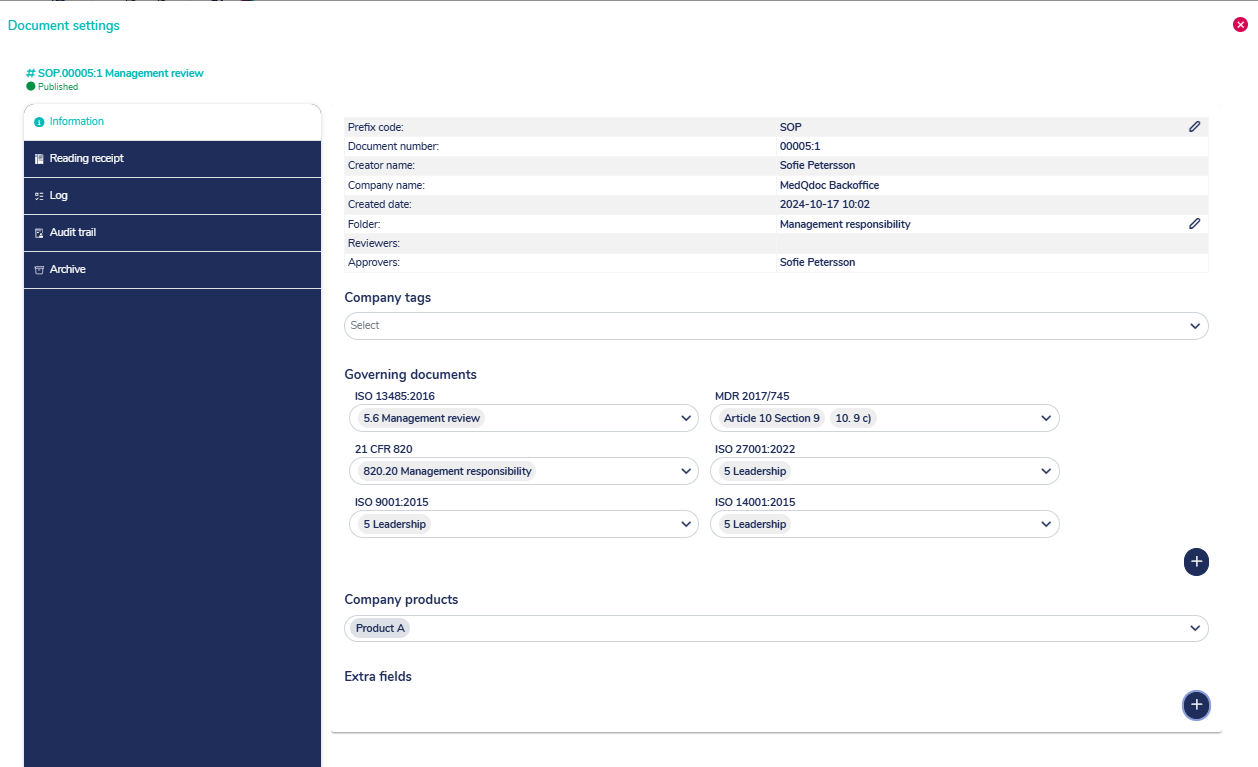 MedQdoc contains preconfigured lists with references to ISO 13485, QSR and 21 CFR Part 11 and it is easy to set references for MDR and IVDR.
Use the built-in templates to get a head start creating your QMS
MedQdoc contains relevant templates related to ISO 13485, ISO 14971, QSR, MDR 2017/745 and IVDR 2017/746 helping you create your QMS and technical documentation efficiently.
Create and edit with the built-in editor - No need for Office or check-in/check-out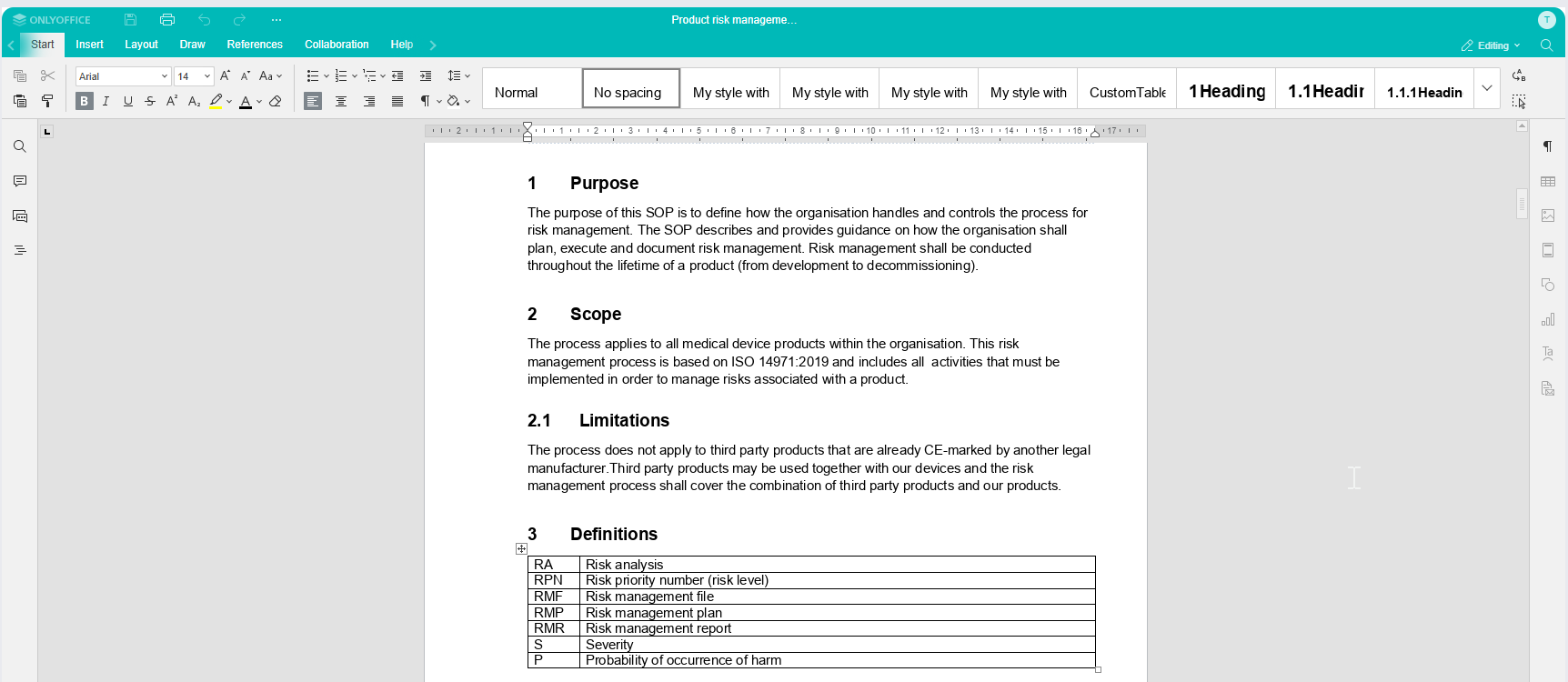 MedQdoc has a built-in editor, removing the need to use Office tools. Edit a document from any computer, tablet or phone with a browser. Keeping the document in the system at all times ensures all actions are logged resulting in a complete audit trail.
Document meta data clearly visible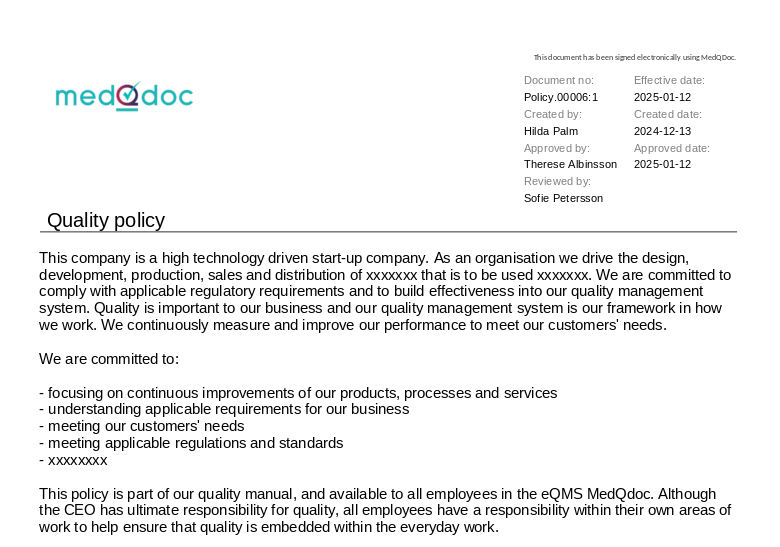 When accessing a document in MedQdoc, the version, creator, reviewer, approver and other relevant meta data such as dates is clearly visible. Clarity in QSR and ISO 13485 document control labelling.
Versatile access control to your QMS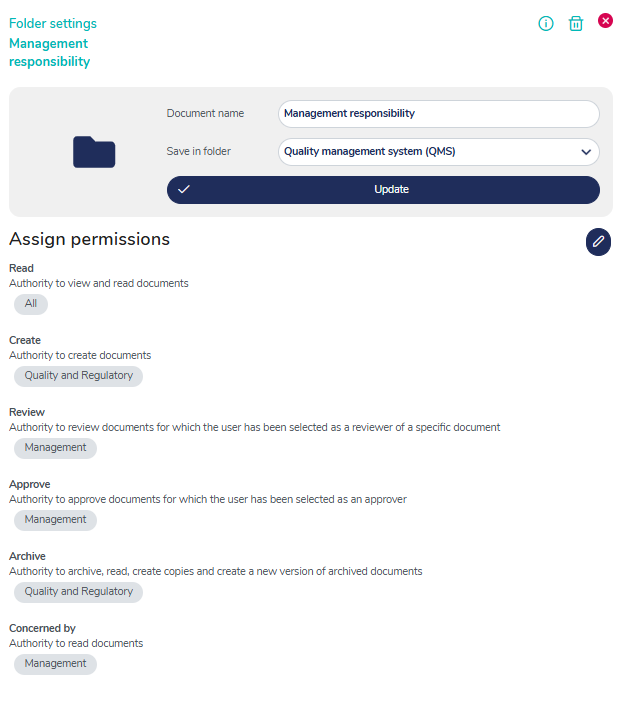 You can control access and authoritization to different parts of your QMS on individual, group, department or company level - simplify access to the user level needed.
Reviewal and approval process with 21 CFR Part 11 compliance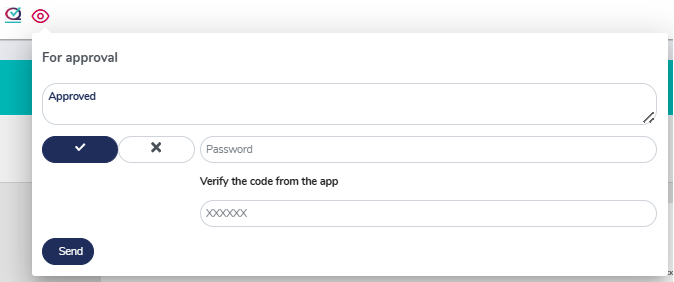 MedQdoc has a clearcut review and approval process with integrated secure password authentication when reviewing or approving documents.
Easily compare changes between different versions of a document
In MedQdoc you can compare any two versions of a document, the current published version and all archived versions, to see clearly and quickly what has changed and by whom.
Complete audit trail with timestamps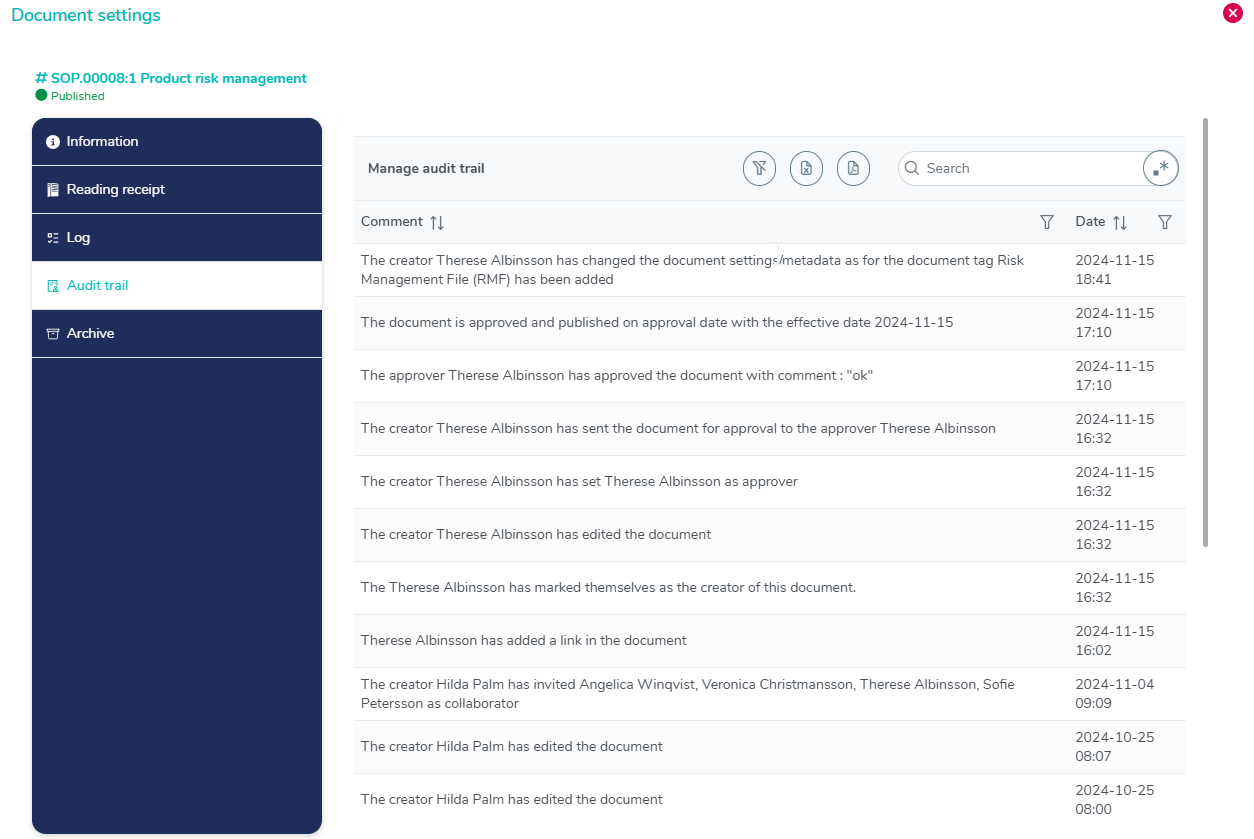 The audit trail contains all changes made to a document with detailed information of what has been modified.
Flexible document connections using tags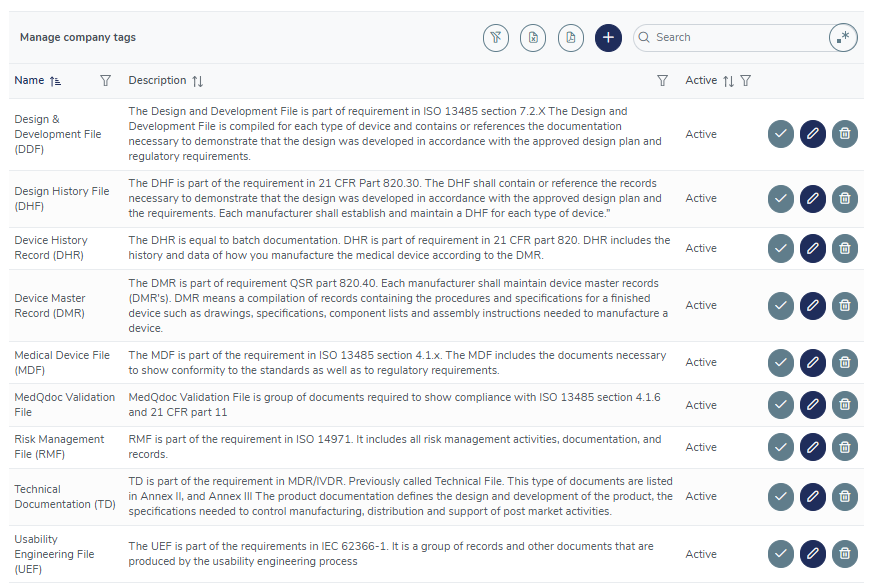 Use the included, or create your own tags to connect related documents in different structures, for example all documents included in your Risk Management File, Usability Engineering File, DMR, DHR etcetera.
Create updateable document lists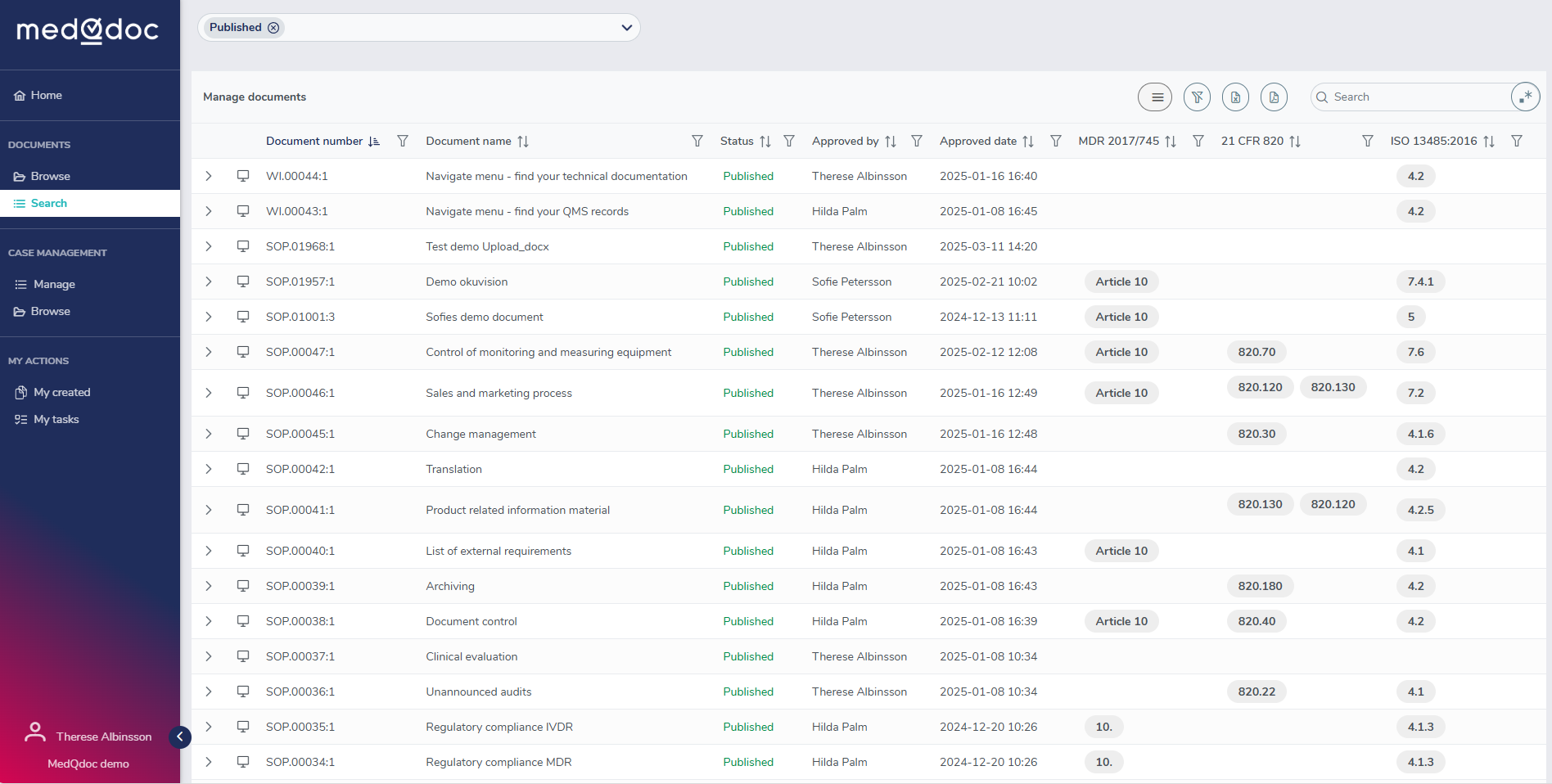 Easily create document lists using any meta data for a document and save the list for later updates. For example: Create your current complete QMS document list with references to ISO 13485 and QSR. A dream for an auditor!
MedQdoc medical device document control helps you to comply effectively with:

MDR / IVDR

ISO
13485

ISO
14971

QSR
(FDA)

CE-marking
process

21 CFR
Part 11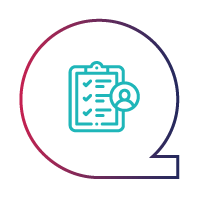 Designed by medical device quality and regulatory compliance experts.
Includes over 130 QMS and MDR/IVDR technical documentation templates for medical device compliance.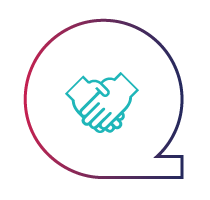 Intuitive and user friendly; simple and effective ISO 13485 document control.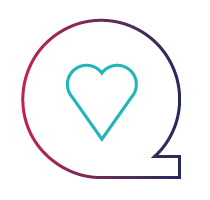 MedQdoc is loved by auditors.
"One of the top reasons we chose the system was because it was created by regulatory experts, which seems to be unique in the market."
Malin Nilsson, CEO, Inossia

MedQdoc has extensive functionality in all of the QMS areas below, please talk to the MedQdoc team for specific queries that you may have:
Quality Management System